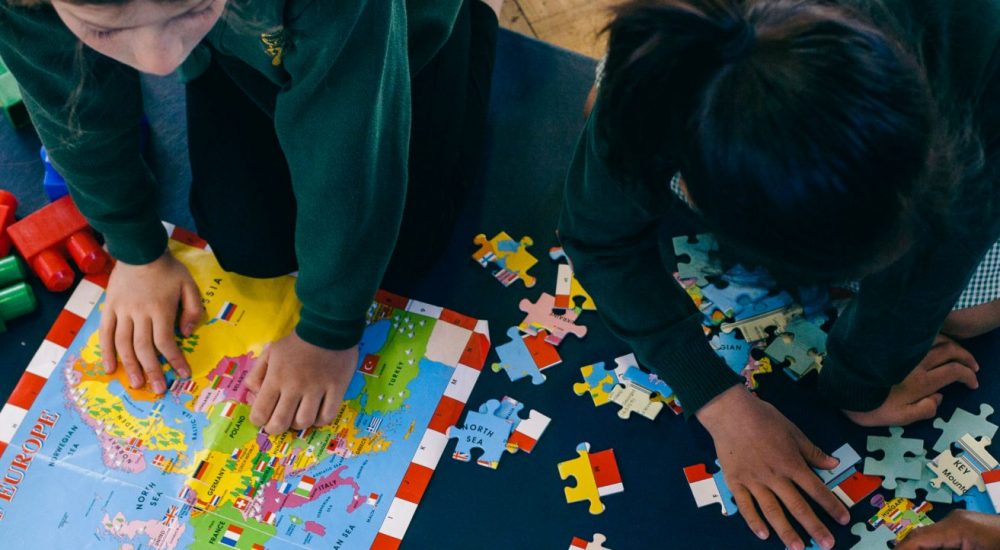 Do you want to give your child the best possible start in life?
Our Ofsted GOOD and Ofsted registered nurseries provide a safe, nurturing environment for your little ones to develop, explore and learn! We offer longer and flexible hours for parents and carers needing extra care and support!
"The home of Inspiration, Love & Learning"
Located in the borough of Redbridge; we have two sites that are situated close to Newbury Park Tube Station and Wanstead Train Station and centrally located just off the A12.  Great locations locally and for commuting parents.
"Whatever your reason, at RightStart Daycare we can provide a solution that works for you, because every families childcare needs will be different!"
We have light and modern indoor spaces with an engaging outdoor space for our children to explore! Parents are welcome in the nursery, during your child's initial settling in period.
Each of the key developmental stages have a designated room:
Our Baby room called Mini explorers (0-2yrs) – with a ratio of 3 explorers to 1 adult.
Our Toddler room called Adventurers (2-3yrs) – with a ratio of 4 Adventurers to 1 adult.
The Preschool room called Investigators (4-5) – with a ratio of 8 investigators to 1 adult.
Our warm and friendly uniformed team are fully qualified, DBS checked and experienced practitioners, with a Special Educational Needs Coordinator" (SENCO) in each of the key playrooms. Parents are regularly updated with their child's progress and developmental expectations. Independence in key areas of potty training, feeding, and communication as well as physical and emotional development is also fully supported by our team.
Healthy Food Choices
At RightStart, mealtimes are designed for all dietary and religious requirements and to promote Independence.
For our babies we always continue with their individual feeding routines set at home, providing formula and weaning meals. We are also equipped to be as bespoke as storing your baby's own breast milk if they are still breastfeeding.
Breakfast Club
Enquiry Form
Please use the form below if you have any questions and we'll get back to you within 3 working hours.
We feel really lucky to have Childcare available to us. It makes working more feasible...thank you for everything you do for us working parents and our children.
Outstanding provision is highly effective in meeting the needs of all children exceptionally well. This ensures that children are very well prepared for the next stage of their learning.
Enthusiastic, friendly and engaging staff. Good range of activities each evening. Love the way all the staff are so involved.
Useful Information


Service Offered: Day Nursery, Pre School, Breakfast, After School and Holiday Club Open all year, Full and Half Day Care, Occasional Day Care
Collections & Drop Off's: We offer a collection and dropping off service for our children from many local schools.
Opening Days: (50 weeks of the Year) Monday – Friday: 07:45-18:30
Closed Days: Bank Holidays & 2 weeks at Christmas
Languages Spoken: (other than English) Bengali; Bangla, French, Gujarati, Lithuanian, Panjabi, Punjabi, Russian.
Government Funding: 2 & 3 yrs funded places available.For help with Funding please visit https://www.gov.uk/help-with-childcare-costs
How to find us!




Address: Wanstead Youth Centre, Elmcroft Avenue, Wanstead, E11 2DB  
Nearest Tube: Redbridge Station is an 11 minute walk, Wanstead Station is a 4 minute drive away
Buses: w12, 366, 66
Parking: There is free parking available at this location.